THE CULT OBJECT PROJECT
I have taken an item, it may be any one, there are no limits. For this work, I have chosen some parts from an old map of Europe. I took those, which put me in scene to graphically represent a cultural object.
The individual, the designer, the observer, the consumer, decides what he wants to believe in … It's a way to demystify an object.
Note: No KULTOBJEKT is similar to each other in this collection, each painting is unique. Material: Pieces from an old European map, surrounded by a Swedish, recycled frame and the handmade stamp: KULTOBJEKT
WORKING PROCESS 1.- take an item. 2.- attach the item to a frame. 3.- stamp KULTOBJEKT. 4.- This is a simple way to transform any selected item into a KULTOBJEKT.
---
DAS KULT OBJEKT PROJEKT
Ich habe einen Gegenstand genommen, es kann irgendeiner sein, es gibt keine Grenzen. Für diese Arbeit habe ich einzelne Ausschnitte von einer alten Europakarte gewählt. Ich habe jene Ausschnitte genommen, welche für mich grafisch in Szene gesetzt ein Kult Objekt darstellen.
Das Individium, der Gestalter, der Beobachter, der Konsument entscheidet, an was er glauben will… Es ist eine Möglichkeit ein Objekt zu entmystifizieren.
Anmerkung: Kein KULT OBJEKT gleicht in dieser Kollektion dem anderen, jedes Bild ist ein Unikat. Material: Ausschnitte aus einer alten Europakarte eingerahmt von einem schwedischen, wiederverwerteten Rahmen und dem handmade Stempel: KULT OBJEKT
ARBEITSPROZESS 1.- Einen Gegenstand nehmen. 2.- Gegenstand in einem Rahmen befestigen. 3.- KULT OBJEKT stempeln. 4.- Dies ist eine einfache Art irgendeinen gewählten Gegenstand in ein KULT OBJEKT zu verwandeln.
---
PROPOSAL: THE CULT OBJECT PROJECT INTO THE ART GALLERIES
Call your customers, friends, family etc etc … If they want, they can bring anything (personal or not personal objects) that they want. I'll be there with my stamp ( CULT OBJECT ). I can seal/stamp any object and certify that it has become a cult object. Easy. An interaction between the public, the artist and subject.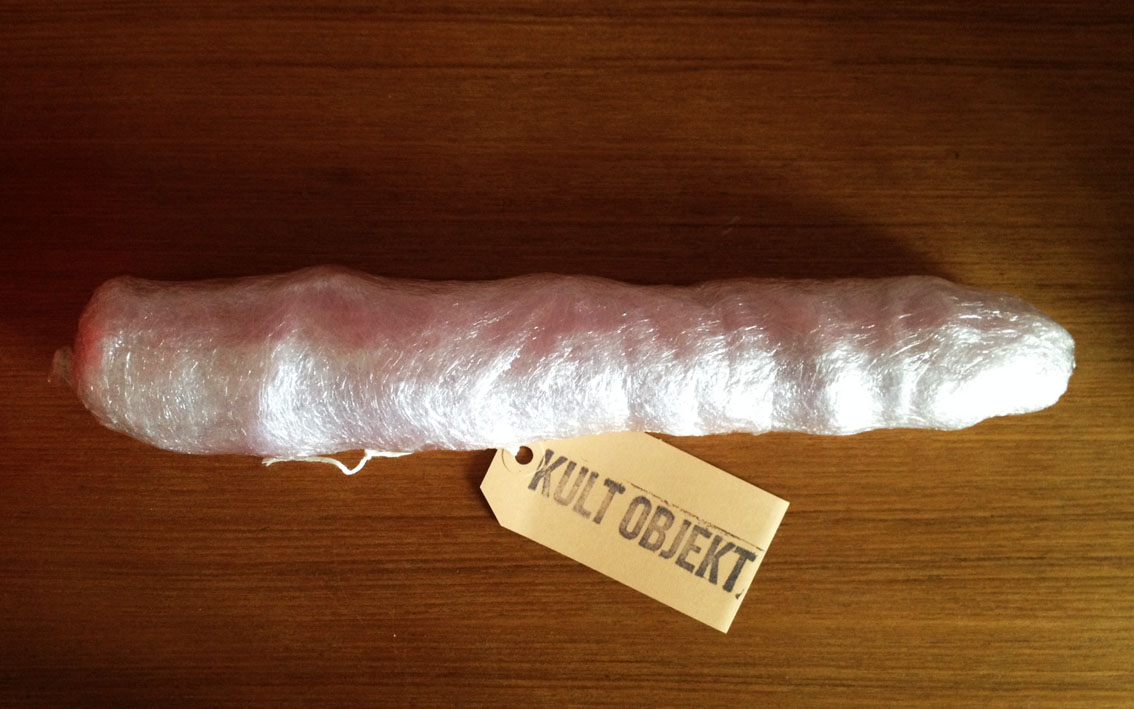 Plastic + Wood + Label KULT OBJEKT (January 2016)